South Australia Government revised the skilled occupations list over the weekend with South Australia publishing their revised lists.
South Australia:
South Australia specifically highlighted occupations which are now seen as classed as "low availability" including:
• 139914 Quality Assurance Manager
• 263113 Network Analyst
• 411713 Family Support Worker
In addition, 29 occupations were shifted to the supplementary list where special conditions include. Examples of such occupations include: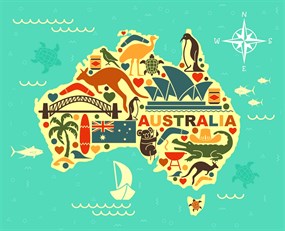 • 612115 Real Estate Representative
• 313113 Web Administrator
• 312511 Mechanical Engineering Draftsperson
• 312511 Mechanical Engineering Draftsperson
South Australia continues to operate using two lists. A supplementary skilled list contains 297 occupations which are those that have not identified as being in shortage; they are available to limited applicants who can demonstrate employment outcomes or family links to support human capital and economic objectives of South Australia's participation in the skilled migrant program. The list is available to international graduates of South Australia; skilled migrants who are working in a skilled occupation in South Australia (minimum time periods apply); have immediate family members permanently residing in South Australia who can support their settlement whilst seeking employment; or who demonstrate strong employability qualities (based on scoring very highly on the Department of Home Affairs Points Test).
TRUE MIGRATION AND ACADEMIC CONSULTANTS
Ms. Ayhsmin (Registered Consultant MARN 0955824)
true.australian.immigration@gmail.com for Cvs
TMAC Aus +61402671354 Ms. Ayshmin
TMAC Pak +923206661189
www.truemigration.com
For more information on the South Australian Skilled Occupations list.