Most in-demand jobs that can get you permanent residency in Australia
Australia has one of the biggest immigration programs in the world with 190,000 places kept every year for permanent migrants. A large part of the program- nearly 70 percent – is reserved for skilled migrants who bring the in-demand skills to meet the needs of the Australian economy.
Over 128,000 permanent visas are issued to skilled migrants with the requisite skills each year.
The most in-demand skills this year in Australia include nurses, electricians, secondary school teachers, motor mechanics, metal fitters, carpenters, and joiners.
In the year 2018-19, Australia has reserved over 17,300 places for registered nurses under the Skilled stream. Under the Skilled Independent stream, visa applicants are not required to have any state/territory or employer nomination and they are issued a permanent visa (Subclass 189) and they are free to live and work anywhere in Australia.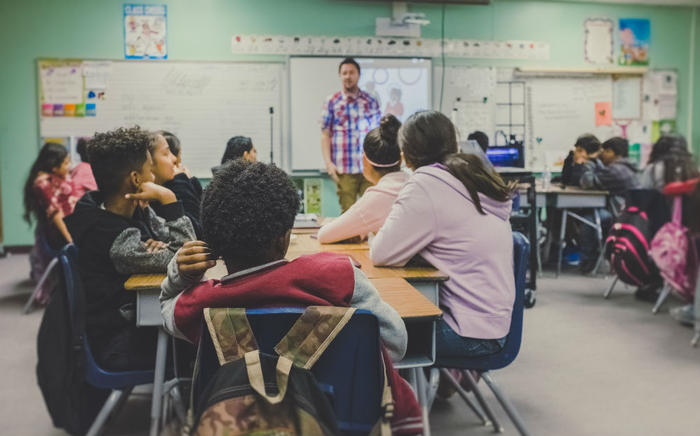 Top six jobs that can get you Australian permanent residency
In this year's immigration planning in Australia, 17,322 registered nurses are required and the Department of Home Affairs has invited only 413 people to apply for a visa until 11 September.
While with 9,303 electricians, 8,480 secondary school teachers, 8,372 carpenters and joiners, 6,979 metal fitters and machinists and 6,099 motor mechanics are some of the most in-demand occupations, very few people have been invited to apply for a visa under these occupations.
Based on the skills and qualifications demonstrated in the Expression of Interest submitted by a prospective visa applicant, the Department of Home Affairs issues them an invite to submit a visa application.
The Department of Home Affairs has until 11 September invited 15 electricians, 115 secondary school teachers, six carpenters and joiners, ten motor mechanics and just three metal fitters and machinists to apply for a visa.
While there's great demand for some occupations in Australia, not many applicants are able to qualify to apply for a permanent residency under those occupations.
So far, the Department of Home Affairs hasn't issued a single invite even as there are 4,841 places reserved for livestock farmers this year.
"The many Countries are fuelling Australia's immigration intake but those engaged in such occupations in which they wouldn't have the requisite qualifications and English language proficiency that's mandatory for a permanent visa in Australia,
Australia has a massive skill shortage, particularly in rural and regional areas. Agriculture Minister David Littleproud told hat the farming sector, in particular, was grappling with a shortage of labor.
"Agriculture has a huge shortage of labor, particularly for picking, and an ag visa [agriculture visa] can help address that," Mr. Littleproud said.
While a stand-alone agriculture visa has run into trouble with the coalition partners- the Liberals and the Nationals- have different views on it, the new Immigration Minister has repeatedly said that his priority is to address the skill gap in regional Australia.
In contrast to skills gaps that are hard to fill, there are some occupations such as Software and Applications Programmers and Accountants, which attract a very high number of applicants and seem on track to exhaust their quota.
There were over 7,200 places for Software Programmers at the start of this year and 1,231 applicants were issued invites until 11 September to apply for a visa.
While the minimum threshold for applying for an Australian permanent visa was lifted to 65 points in July 2018, for occupations that have higher interest from visa applicants the required points score can be as high as 80.
Many of his clients in such occupations are forced to wait for "very long times".
"IT professionals and Accountants have been facing a very tough time since the last year when the minimum point score on the points test climbed to 75. We were hoping that some adjustment would be made in the occupation ceiling this year to accommodate the high interest by applicants in these occupations. But that has not happened."
He says occupations that don't exhaust their individual quota of places for failing to attract enough applicants aren't allocated to other occupations.
"Last year we saw there were 12,000 fewer skilled visas granted compared to the previous year. Yes, it was due to increased scrutiny of applicants but a part of it was due to the skills that are required in Australia but don't get enough applicants
Please discuss your Visa and immigration options
TMAC Pak +923206661189
TMAC  AUS +61402671354  Ms Ayshmin